"Copper pigment like Verdigris behaves in ways that is unpredictable yet intriguing"
Reimagine the untold story of Martina Rozells (1757-1814)
A mysterious, elusive and yet powerful euresian women in Penang history. Born and raised in Phuket in a half Portugese family, Martina is known as the wife of Colonel Francis Light who governed the island of Penang in 1786 on behalf of the British East India Company. Ms. Rozells is found by his side during the time in Junk Ceylon - now Phuket, where they opened a trading post.
Like our muse, the shade of Verdigris is luminescent yet never fully understood.
Inspired by her persona, Hotel Verdigris paints an opulent accommodation named after the ever-changing copper pigment of bluish green color, formed on copper, brass and bronze material.
Contemporary Eurasian with hints of old-world opulence
Introducing a curated experience with a sense of place : A small intimate accommodation, portraying a dreamscape of an 18th-century residence with mixed culture. All with the comfort of modern luxury and personalize attentive services.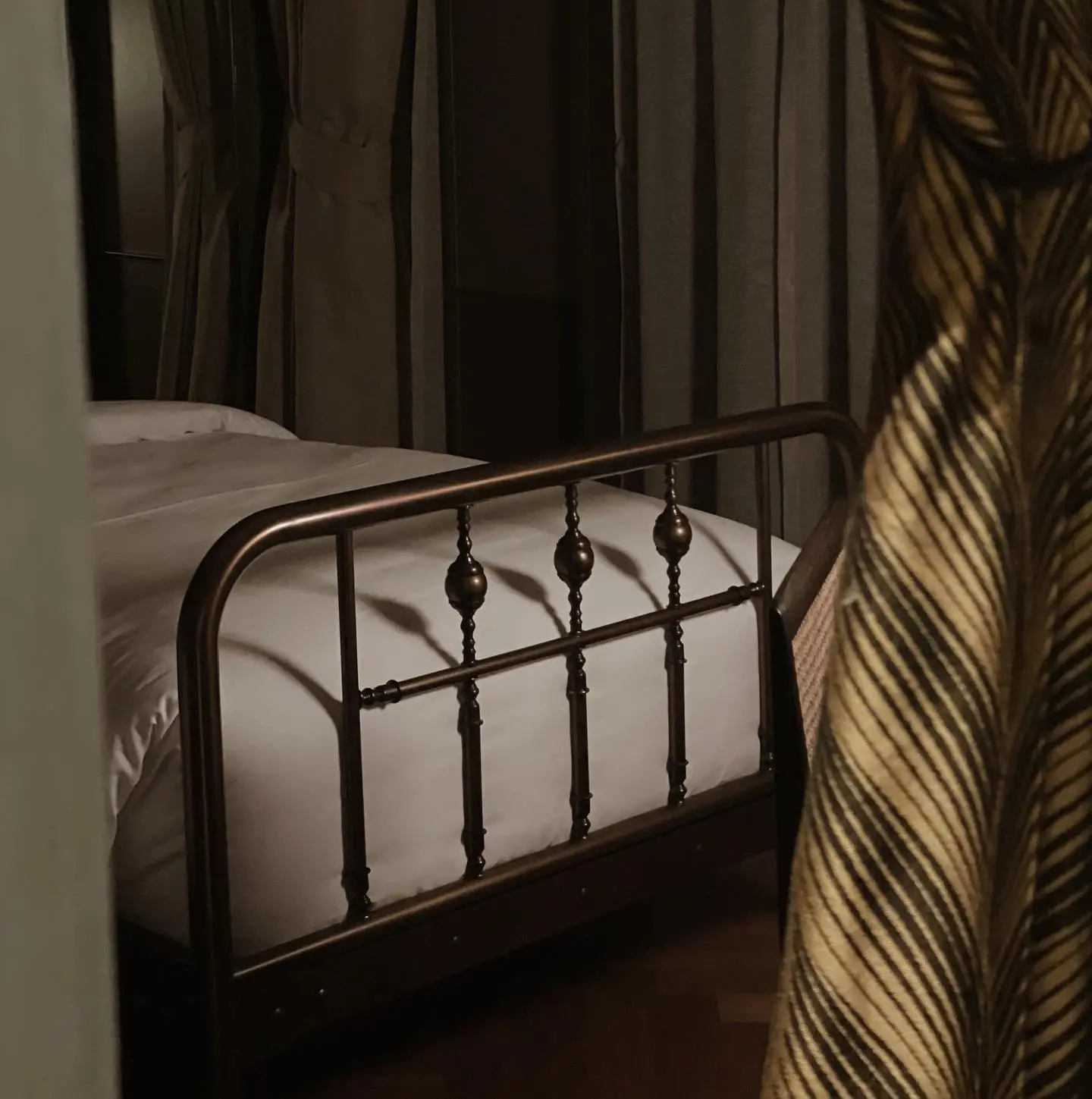 The legendary Underwood workshop has been a part of many eccentric projects around the world. Being based in Phuket, the team have lend their steel work expertise to fabricate our Sunroom facade, custom-made pendant, reception counter, bedframe, minibar, light fittings and more.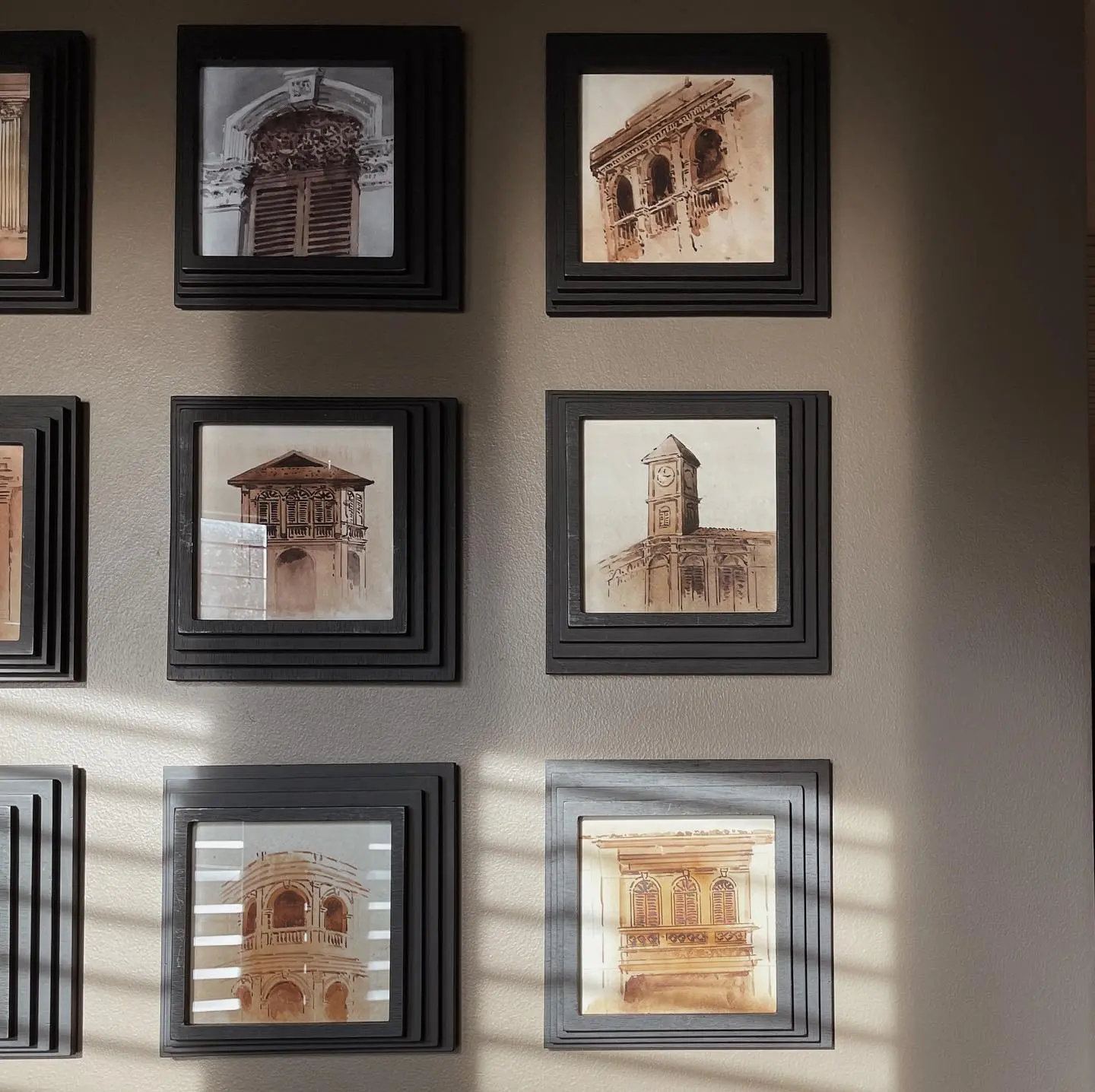 Regarded as most reputable maitre of art in Phuket or 'Kru Yai', running one of the first art studio in the Old Town, Thavorn masterful brush strokes can be seen in the 300 paintings adorning the walls of our guestrooms. Each piece highlights Peranakan architectural heritage through a dreamscape visual technique.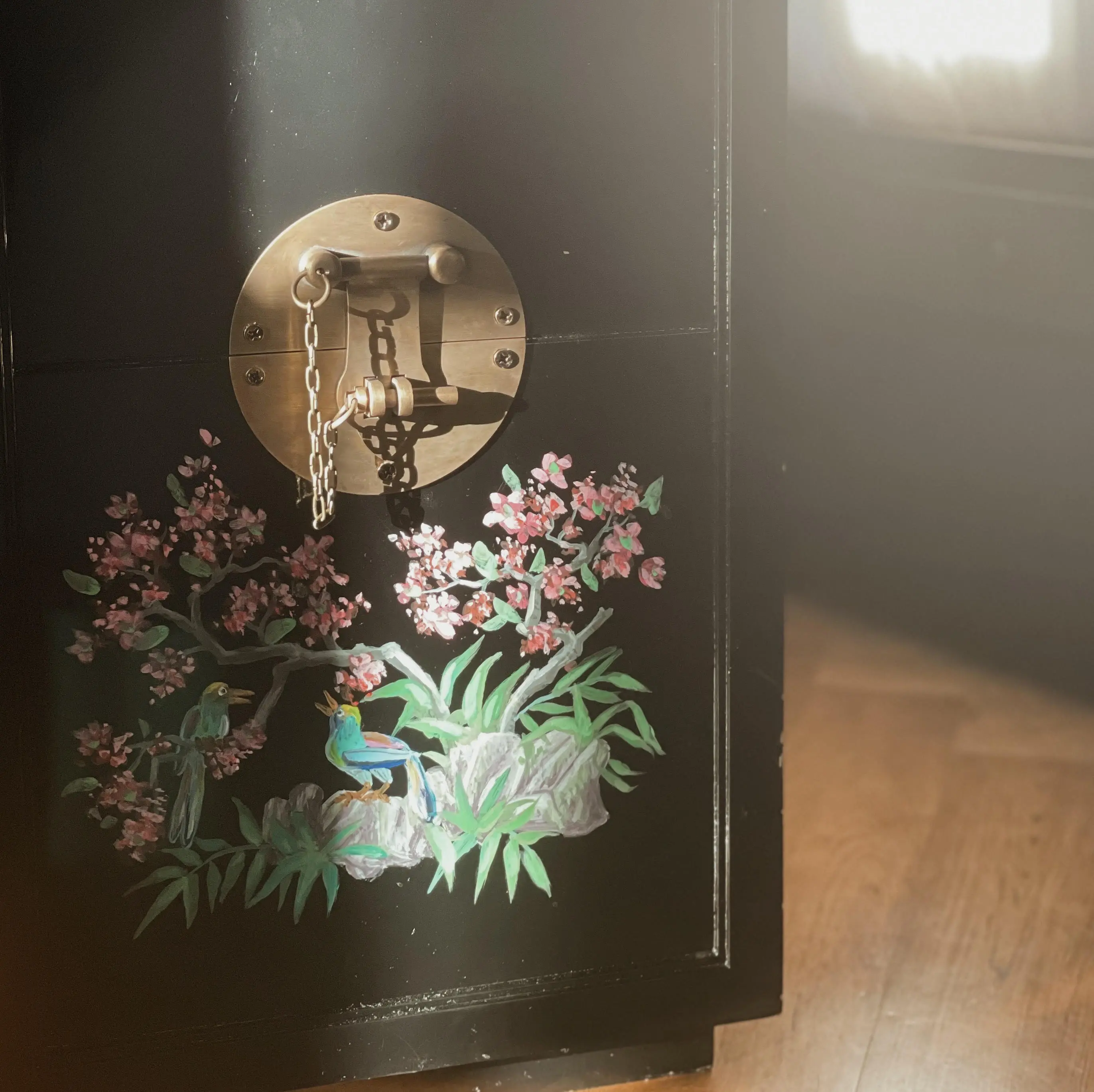 The Phuket Baba multi-talent artist brought to life the hand painted night stand with a Peranakan-inspired floral and animal motif. Look for Kriangrat's artistic touch such as wood carving detail and paint work across Hotel Verdigris.